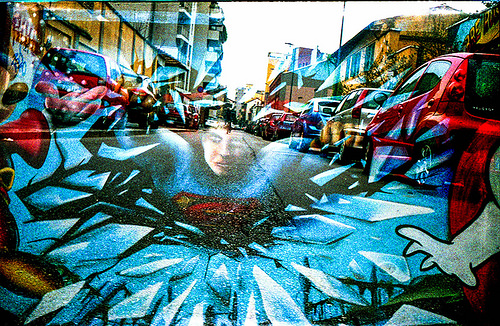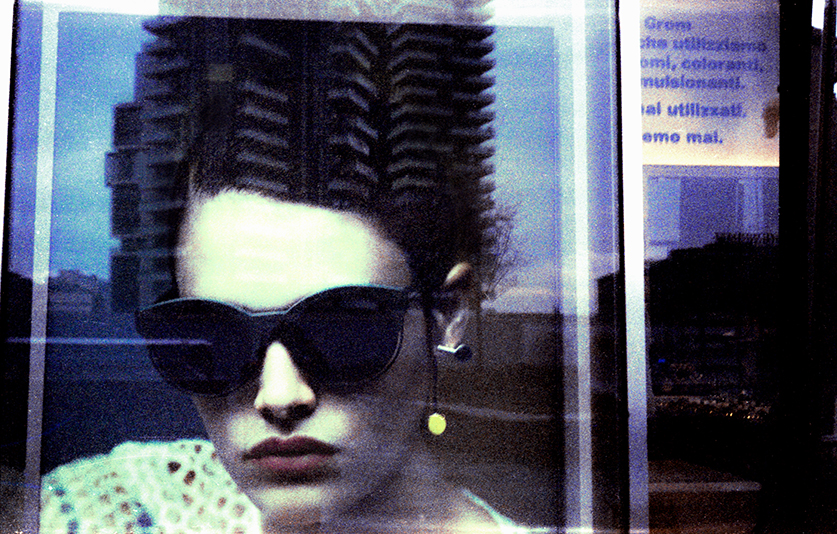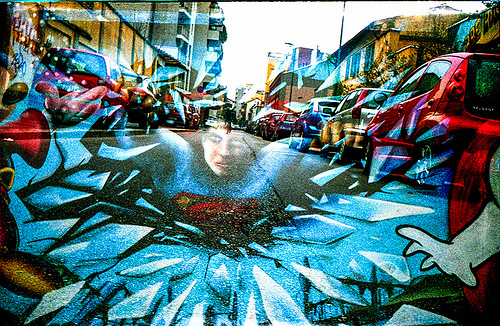 La ville superposée ", a photographic exhibition by Paolo Bianchi from Baretto Collettivo, is not previsualization and execution: it is rather a research of a diviner and an interpretation of a flaneur. It is dedication and suggestion. It is the "ideal city" hybridized with pop art. Is it Milan? And today? Not only. Not always.
In Paolo Bianchi's photographs, geometry regresses to the primordial stage of an ensemble of signs and decomposition of planes; in this backward journey it recovers its symbolic value and offers itself as a totemic representation of indefinite entities, unknown and unknowable but present hybrid creatures, unconscious outcrops, collective memories. Images of people graft onto urban views, become its inhabitants and become part of the landscape, leaving us with the slight bewilderment of a new certainty: this is how it should be.
The constructions that Paolo Bianchi creates with double and sometimes triple exposures are not just juxtapositions of photographs that "go well together". They are new realities to investigate, a map for an unprecedented path, a new walk in the same places. The choice of analogue, from medium format to 35mm, makes his approach material and his choice reasoned, without haste, without conformity, without prevailing fashion that uniforms everything. Photographic film becomes a lightly bound book of pages torn from the city and gives us a story to look at, to listen to and to leaf through.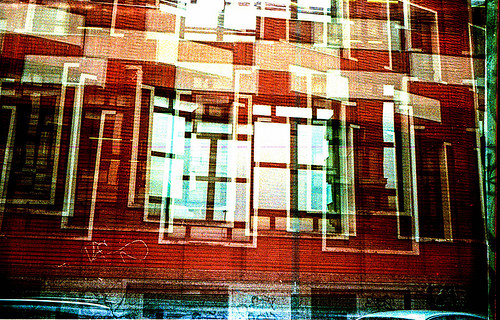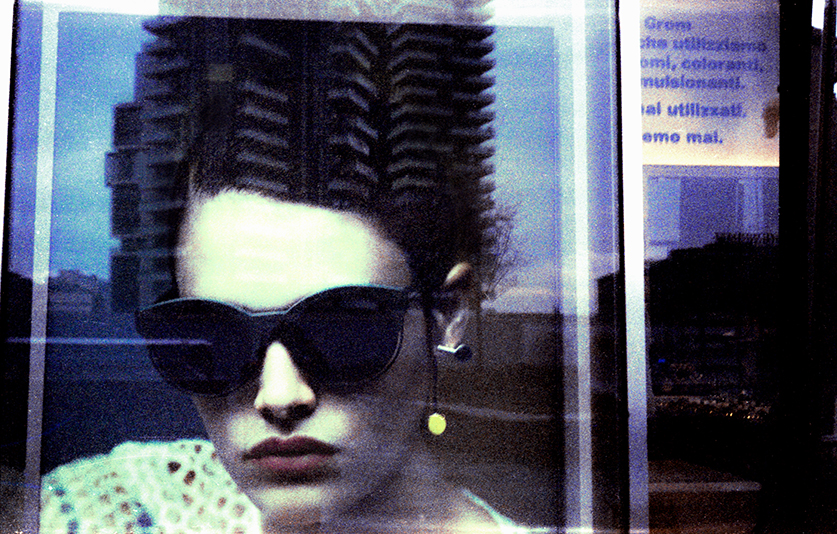 Exbition at Cinema Beltrade (Milano) from 30 june to 17 September 2017